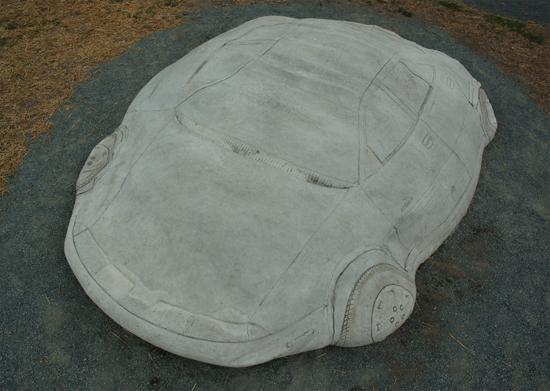 Cast Concrete, 10' x 15' x 18"
Created with the support of a 2009 Franconia Sculpture Park/ Jerome Fellowhip Grant. I have been using cars in my sculpture since 1989, both as transformative and personal forms. To me, cars represent American culture, both the cult of individuality and the promise of limitless freedom. They are completely impersonal mass-manufactured forms and extremely personal; we spend so much time in them that they become extensions of our bodies and personalities. We are so inseparable that I am curious what the future will bring.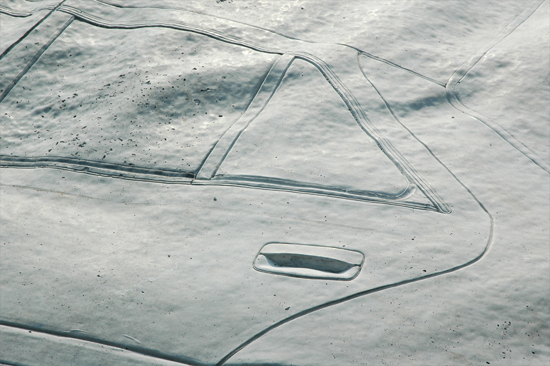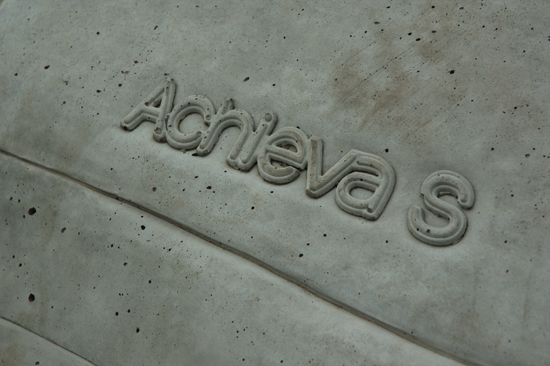 Thank you: Franconia Sculpture Park and John Hock, Jacob Andreus, Miles Browne, Kate Clark, Fernanda Hart, Felicia Glidden, Drew Goerlitz and Ali Della-Bitta, Wes Herberg, Brian Hill, Joe Hillman, Paul Howe, Jeff Kahlstrom, Jonas Lindberg, Patrick O'Brien, Christina Park, Araan Schmidt, David Smith, Jacob Stanley, Maris and Lauris Strautmanis, Thomas Vannatter, Neomi, Alina and Anna Navarro, Robin Wilburn, Alison Wilder, Raina Wirta, Meng Wu, and Bobby Zokaites.